No more face to face meetings in 2021?
Let's optimize your
virtual collaboration!
Whether ideation workshops, corporate meetings, conferences or even inspirational tours,
everything can be transferred into virtual formats.
Let's work on virtual meetings that are:
 Highly efficient
 Creative & Inspiring
 Experiential & Fun
 Output-oriented
Setting 
With the right set-up we can transform your virtual meeting into a
real experience.
Videoconferencing tools have evolved dramatically and offer a lot of new features to

enhance your meeting & engage your team.

Let's select the most suitable combination of visually appealing & highly usable tools for your 

ultimate workshop adventure.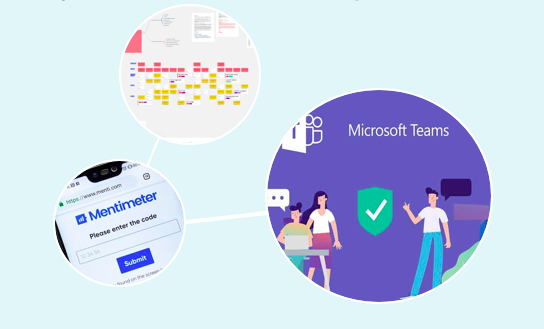 Methods 
To keep the team's presence & focus, professional facilitation is essential, especially in the virtual space.
Our methods help you & your team work efficiently and

maximize the output

of your online meeting

Work smarter

, not harder!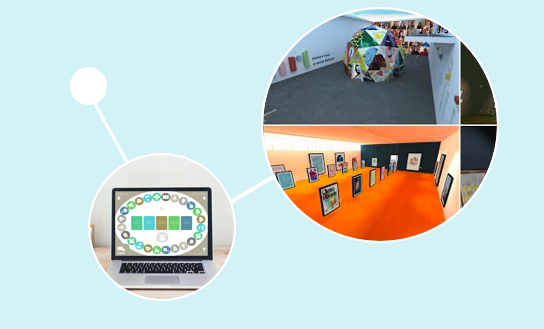 Branding & Design
Online, visual elements are a must-have to
engage participants emotionally
, A slogan & key visual translate your meeting topic into a compelling story.
A special look & feel will take your meeting to a different level and create buzz & excitement that will boost participants' involvement.

Fun design elements

are a great tool to make your team curious & engaged!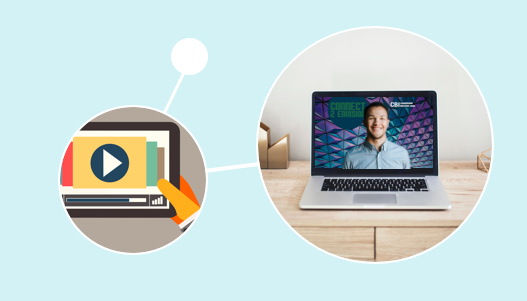 Teambuilding & Fun 
If it has to be virtual, it doesn't mean it cannot be fun!
Team members need to connect & relate to each other. Let us curate a variety of inspiring activities to surprise your team.
Get off your chair, prepare a drink or sing.
Most importantly: connect & enjoy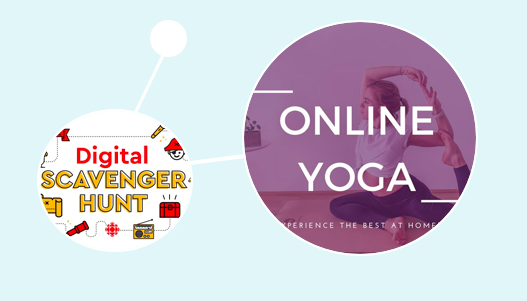 Inspiration 
The online setting helps to
democratize inspiration 
Whether it is a live streamed key-note, an inspiring video or an expert discussion, you can rely on us to provide you with relevant new

impulses & perspectives.

Use the chance to inspire an even broader audience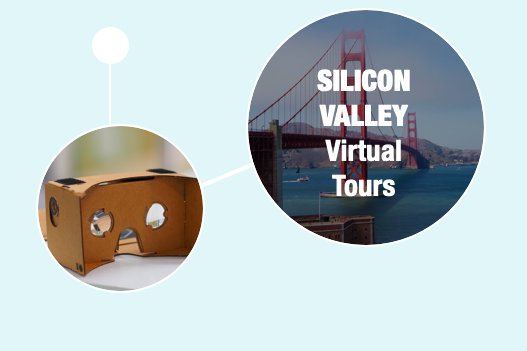 Planning & Agenda Setting 
A good virtual meeting is balanced and very well-planned. Rules are needed.
Tired participants are not going to give you the input you need. Boost their energy levels with

energizers & breaks.

Time off-screen is essential. Keep it short & efficient rather than long & tiresome!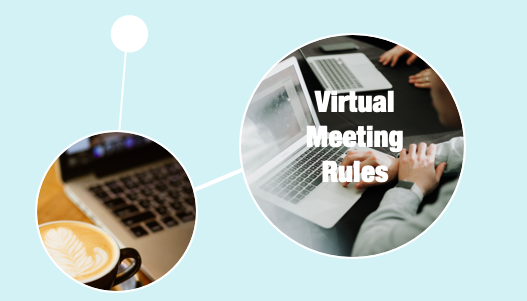 Documentation 
A well-planned & well-executed meeting is important. But the
essential part
is yet to come.
The output is what you're after when organizing any meeting.

Usable & well documented results

are crucial and make your follow-up work easier.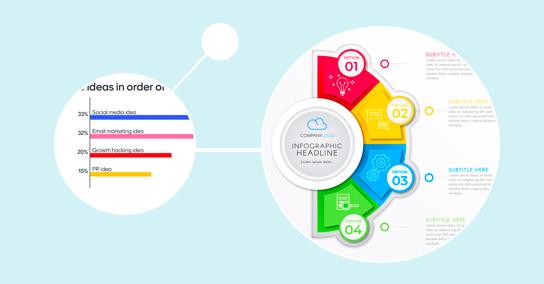 Physical Components 
Not every aspect of virtual meeting needs to be virtual . For an extra dose of fun & excitement, add a Meeting Box.
Goodies & different physical elements

shipped to the participants will

set the mood

and increase their motivation & efficiency.
Get

appreciation points

through your thoughtfulness!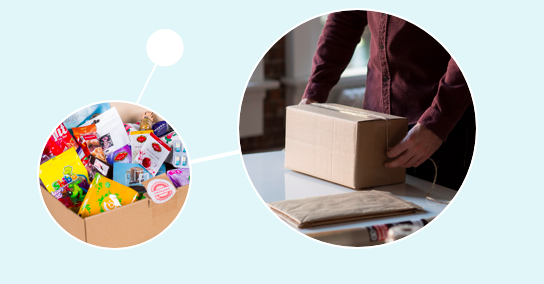 Let's face it, virtual interactions are here to stay and will influence the way teams collaborate.
Let's shape the new way of working together!