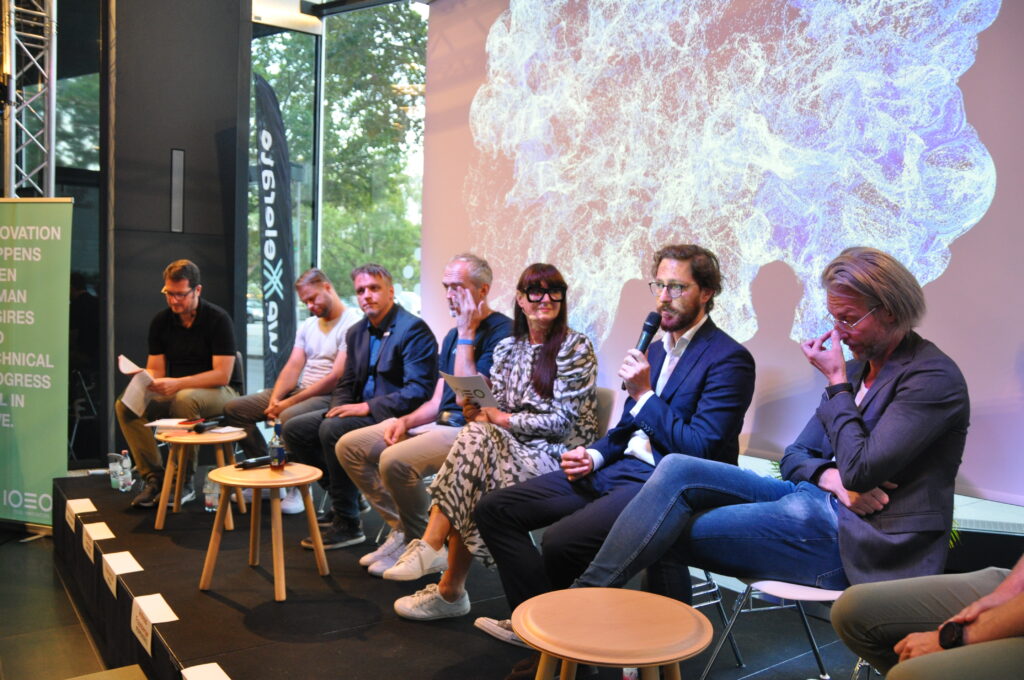 Last week at weXelerate, we had the opportunity to lead a panel discussion with a variety of top experts about new business opportunities in the Metaverse.🚀🧠
What was the panel about?
The keynote speakers gave the audience insights into new metaverse realities and focused on the possibilities and watchouts of the following areas:
ownership and investment
social life
work and education
customer experience
It was exciting to hear very different views, both from a business perspective as well as opportunities the metaverse could offer for all of us. We have created a really interactive format for the event in order to engage all participants and to also stimulate inspiring thoughts from the audience, not only the panel. For now, the biggest potential of the metaverse is seen in the fields of education, work as well as in completely new customer experiences.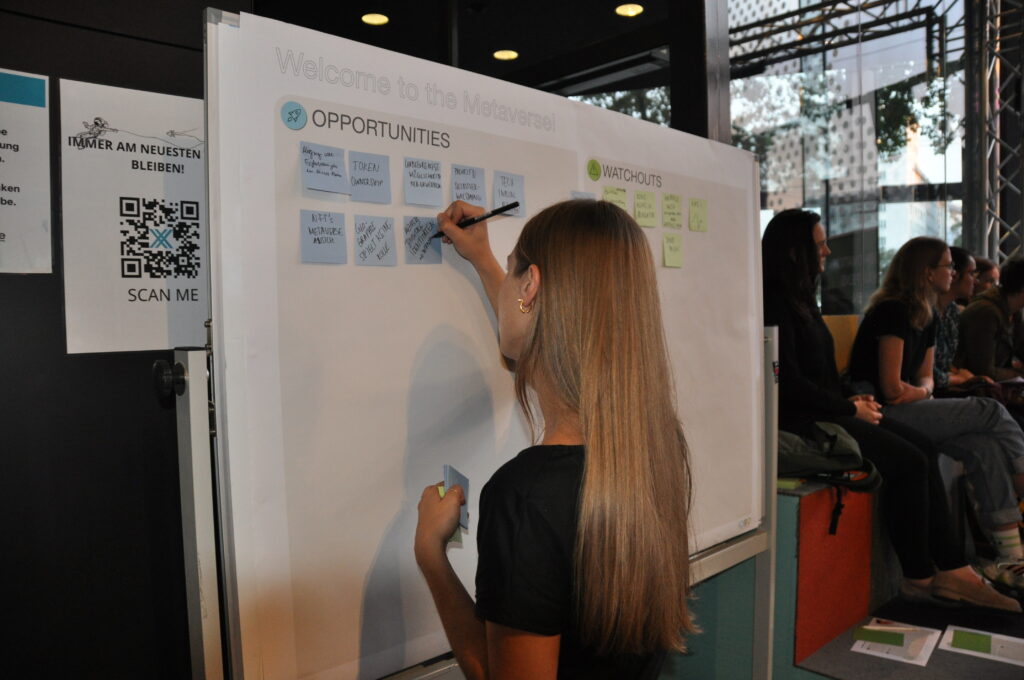 Why are we dealing with the topic metaverse at 1030 Innovation?
For us as an innovation consulting firm, the metaverse is an interesting topic to explore and to learn more about. It has caught the interest of many of our clients, especially since the announcement of rebranding Facebook to Meta, and some of them have already started their first own pilot projects. It's definitely a topic to watch and keep an eye on.
Where do we see opportunities for businesses in the future?
The metaverse offers many new opportunities for businesses. Sectors such as education, finance, tourism, real estate, fashion and art are pioneers, but all others are also well advised to deal with the topic of Web 3.0 and Metaverse already today.

Verena Kuen, CEO of 1030 Innovation
Here's our Innovation Afterhour summary: