This month we talked with the founders of Xanevo about their path to success. The young start-up revolutionizes the text-production by using an AI to produce automated texts. We further talked about how they manage to work 100% remotely, allowing their employees maximum freedom while ensuring great performance. Lets dive right in…
What does your company do?
We automate the generation of texts from structured data. With our AI-powered software, we integrate with customer specifications, such as preferred brand voice & tonality. The results are highly personalized, converting, keyword-based texts for product descriptions with just one click.
When was the company founded? What were the biggest challenges back then and what are they today?
Our company Xanevo was founded in June 2020, by that time we were already a team of 5 people. Officially, we started as a team of two freelancers in January 2021 to gain trust of our first customers and partners.

The biggest challenges we had to face were probably right after founding: Lots of bureaucracy and legals. It took us roundabout 8 weeks to set up the company and before which blocked a few processes and slowed us down from building the company core.
Current challenges we are facing is the automation of company processes, as well as reaching a higher visibility on the web and thus a wider reach. We are in the process of building a good enterprise system.
How was the idea born?
Initially, the idea came from Jan, one of our managing directors. He worked as a data scientist in the pharmaceutical industry, managing and implementing solutions around natural language processing and generation. He decided to leave his job and soon after, we started working as freelancers implementing content generation projects. We saw great potential based on market saturation and the positive feedback we received. We stood out among other software partners because of our high project quality. It's why our company offers implementation services as well as workshops and training.
Who are your costumers?
Mostly eCommerce's from Europe or worldwide, such as H&M, OTTO, Euronics and some more, which we are unfortunately not allowed to name all.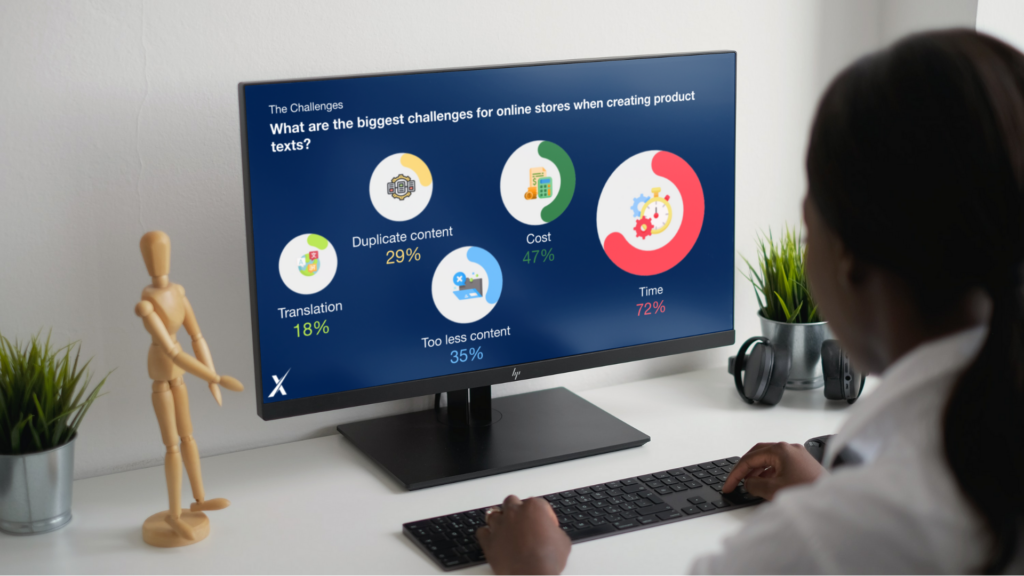 How did the start-up grow?
The company has grown in team size by receiving orders that have allowed us to hire new employees. We gradually match with customer requests: more customers, greater team.
You do not have an office and your employees work remote. Why did you decide to go with this model and how is it going?
It was a clear decision early on to not have an office. Since the beginning we worked from different locations: Jan from Konstanz in Germany, Timo and Jeff from Vienna, and we enjoyed the freedom. We also don't believe in the nine till five, Monday till Friday model, we're flexible. We work whenever and wherever we like, which we want to make possible for our employees as well. It's going great remotely. We use an online remote system as virtual workspace – it's called "Wonder".
How do you keep your team connected while working remote?
Of course, we come together from time to time by organizing team events. That's part of becoming a strong, well-coordinated team. Some of us also meet with each other for co-working sessions. Team events are usually very active, such a tennis sessions, rock climbing or other sports. But we also love to enjoy a great meal together. After all, we're all very outgoing people who value a fun and open communication culture.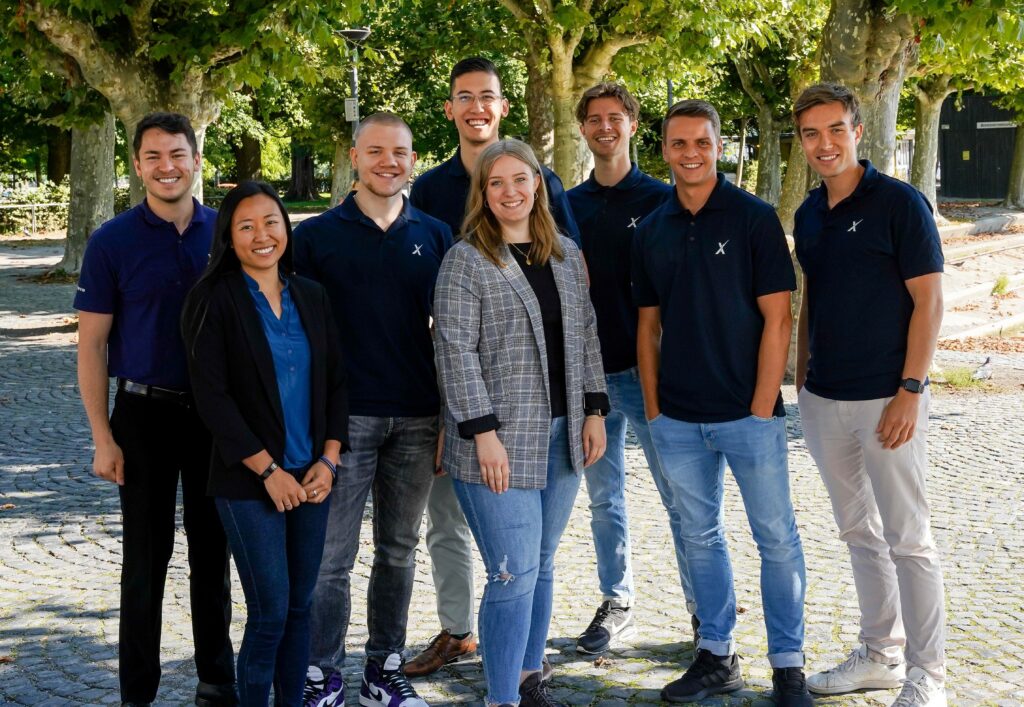 What was the biggest challenge you had to overcome as a company?
So far, it's been a bumpy start in terms of sales. I think there's always the opportunity to sell more and establish more partnerships. Sales results were below what we had expected at first and we had to adjust quite a bit.
Do you have any tips for someone who wants to become an entrepreneur?
Jeff: From my point of view, someone who wasn't the best in school and also dropped out of college after the first semester in order to continue working on his company and dreams, I'd like to tell you this:
I see the world as a meadow of opportunities to make the most of yourself. I firmly believe that no matter how good or bad you are at school/university, or even have a difficult life, there is always a way to find the right path for one and achieve one's goals. But it requires discipline, fighting spirit and integrity. You must be prepared for that. Go your own way and don't let negative influences lead you.
Timo: One of the most important things is your network. You will most likely not start your business alone, as it is much easier and less risky if you work with at least one other person to develop your idea. If you are a student, then make sure you network with many like-minded people. Many universities have startup incubators or entrepreneurship centres. If you are in Vienna, you can participate in the Entrepreneurship Avenue, where you can build your first prototype in a few weeks and meet many motivated people.
Jan: Start early.
Find the balance between not rushing things and jumping right in. Being energetic and wanting to put your ideas into work is great BUT being able to analyze the market, target customers or the product market fit are very valuable skills.
Don't do it alone. Find Co-Founders. Or a mentor/mentors. If you decide to start a business alone, having advisors might not be a bad idea. Try to join a few networks and exchange regularly but not too often (don't waste time).