This month we want to introduce you to Carployee. An Austrian car-sharing platform that brings commuters together and helps to reduce emissions caused during everyday's drive to work. So let's start with our questions to them:
Carployee is a carpooling app for the daily commute to work. We increase the number of passengers per car and thus reduce the number of vehicles on our roads. By creating intelligent carpools, colleagues with similar routes are brought together.
When was your company founded? What were the biggest challenges to overcome then and what are now?
Our company was founded in spring 2018. The biggest challenge at the time of foundation was mainly the development of the optimal algorithm for the creation of meaningful routes and the associated incorporation of real-time road data. The perfection of this matching technology in combination with strong further development of intermodal routes (several means of transport along one route) is still an essential part of our daily business today.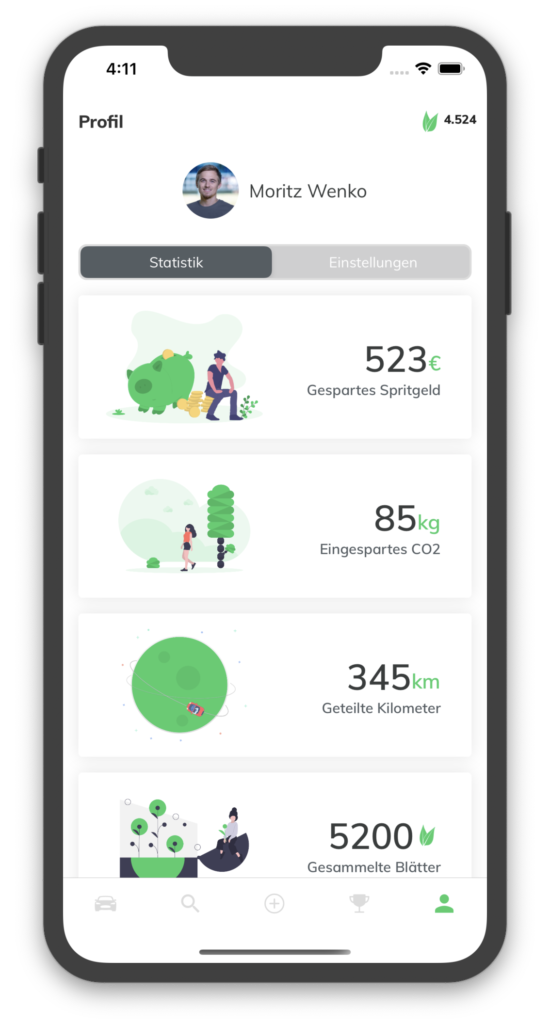 As for many companies, the Corona crisis represents an enormous challenge for us: Especially from March to the end of May, the market was paralyzed and usage decreased. In the meantime, however, we can now offer a clear advantage in the context of the crisis: The standstill has broken daily habits and is causing changes in mobility behavior. Old patterns are being questioned and alternative options evaluated. Subjective safety is highest in one's own car – nevertheless, attention is paid to economical measures and home office increases enormously, but in the long run it will remain at 30-50% office work. This optimal combination is created by Carployee – with the big plus: through the efficient use of cars, the environment also benefits.
How was the idea born?
The idea was born when the founding team observed during their daily commute that rarely a car with more than one passenger is on the roads. Research quickly showed that this is not just a local problem: commuter traffic generates 650,000 tons of CO2 emissions every day, and 90 % of these come from cars. It was soon clear: The mobility behavior of commuters needs an innovative change.
Who is behind the Start-Up?
Our team consists of six young and motivated people who share the same way of thinking and bring different skills. The Carployee core team has more than seven years of experience in entrepreneurship and software development. Additional strategic team members such as business angels share their expertise in geoinformatics and business development.
Who are your customers?
Our customers are sustainably acting employers/business parks and educational institutions that want to offer effective solutions for commuters and at the same time think about the environment.
Currently, Carployee is active in the German-speaking area (DACH region) and is constantly receiving inquiries from other countries. Preparations for deployment in model regions and business parks are also currently underway, and pilot projects with the public sector are also being planned.
What is your business model?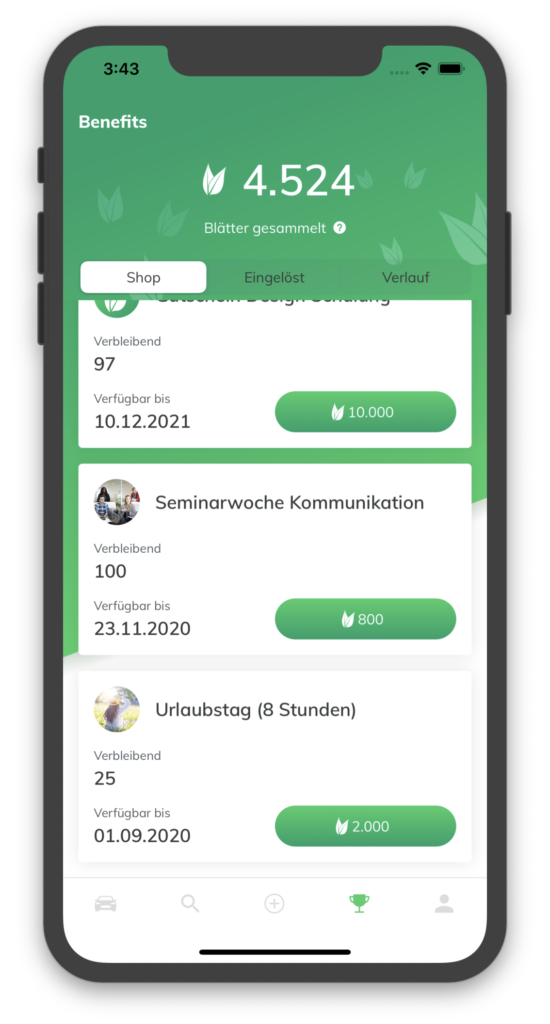 The Carployee business model is B2B2E (business to business to employees) and aims to reach companies and, in turn, their employees. The acquisition of B2B customers is an enormous multiplier for our user growth.
How did your start-up grow?
With our clear USP, the combination of mobility, HR and CSR, we were able to gain acceptance in the rapidly growing market. The reason for this is that companies as a target group are a multiplier for users and our advantages are also suitable for companies. Savings in infrastructure costs, informal employee communication, measurable CO2 savings, etc. are convincing for companies.
What are you working on right now?
At the moment, we are working on the optimal interaction of innovative mobility software (intermodal ride-matching), behavioral economic motivation factors for corporate mobility use and measurable effects for companies and the environment. For this purpose we have used the Corona time and could secure a research grant of the FFG (Forschungsförderungsgesellschaft) in the amount of more than EUR 600k.  In addition, we are working hard on our international growth with a primary focus on the entire German-speaking region.
How do you see your future? Which goals do you pursue?
When looking at the current market, it quickly becomes clear that there is a high demand for a solution in the multimodal MaaS area in connection with B2B2E business models: coming generations are strongly questioning the status quo of individual transport, which definitely requires its reinvention.
In the long term, our goal is to roll out our solution to all types of private mobility, thereby applying Carployee as a comprehensive tool. The strong endorsement of our solution as well as the positive cooperation with existing partners and customers confirm our vision of becoming the leading platform for corporate mobility. "Building efficient, environmentally friendly and healthy mobility habits for employees".
What should one know about entrepreneurship in Austria?
Austria offers a good starting market for many products and services, as it is similar to Germany, but very compact and easy to play on various platforms. Using Austria as a so-called "sandbox" for start-ups with a desire to scale up can be an ideal way to evaluate market acceptance.
Another big advantage is the government support. There are not many countries that provide start-ups with subsidies and assistance as well as Austria. However, one disadvantage of the small market is the availability of private capital on a large scale. Start-ups with large expansion plans in advanced stages or with very expensive development only find few suitable private investors or venture capital providers in Austria. Exceptions like Speedinvest or Capital300 are of course possible.
Do you have any tips for someone who wants to be an entrepreneur?
Team: Find the right team and try to form a heterogeneous mix of specialists who have the absolute will to build a product or service. This is so important because there is not always just business fair weather. Stormy times show who has staying power and who can be trusted, despite enormous pressure.
Network: Find trusted people who are so enthusiastic about the idea that they become multipliers even without payment and commit themselves to it. It is also important to have a network of experts who have access to the market, financing or important detailed knowledge.
Development: If points 1 and 2 exist sufficiently, it should be possible to develop directly with customers. These so-called "friendly customers" enable immediate market feedback and the chances for a long-term existence of the idea become apparent very quickly. Special products e.g. from the pharmaceutical or medical sector are of course an exception.
Pictures Copyrights: Carployee