In this month's "Start-Up Made in Austria" we held our Interview with Moritz Lechner, Austria's youngest founder. He founded Freebiebox just at the age of 13. Now aged 16 (June 2020), Moritz and his partner Chris Pollak are already leading a team of six young and motivated professionals. With recently launching their new product line "Lifestylebox", they did the next step in developing their portfolio further.
What is Freebiebox?
Freebiebox is a surprise-box filled with various high quality and cool products. The focus lies mainly on the categories fitness, food, beauty and fashion.
When was your company founded? What were the biggest challenges to overcome then and what are now?
I originally founded the company in 2017. At that time, I was 13 years old and it was a really big challenge for me to be taken seriously. Most people thought I would never make it happen anyway.
How was the idea born?
I got the idea for Freebiebox because I just love Christmas and was looking for an idea to create this Christmas experience several times a year.
Who is behind the Start-Up?
In the beginning I founded the start-up all by myself as "Austria's youngest founder". After about one year, however, I looked for a co-founder and today we already lead a team of 6 people together.
Who are your customers?
Our customers on the consumer side are mainly young couples between 25-40 years of age who love surprises and are always open to new things. On the corporate side, we focus primarily on innovative products that are healthy and sustainable.
What is your business model?
We distribute the surprise-boxes by subscription and consumers pay about 30€ per box. However, the products in each box have a value of over 100€.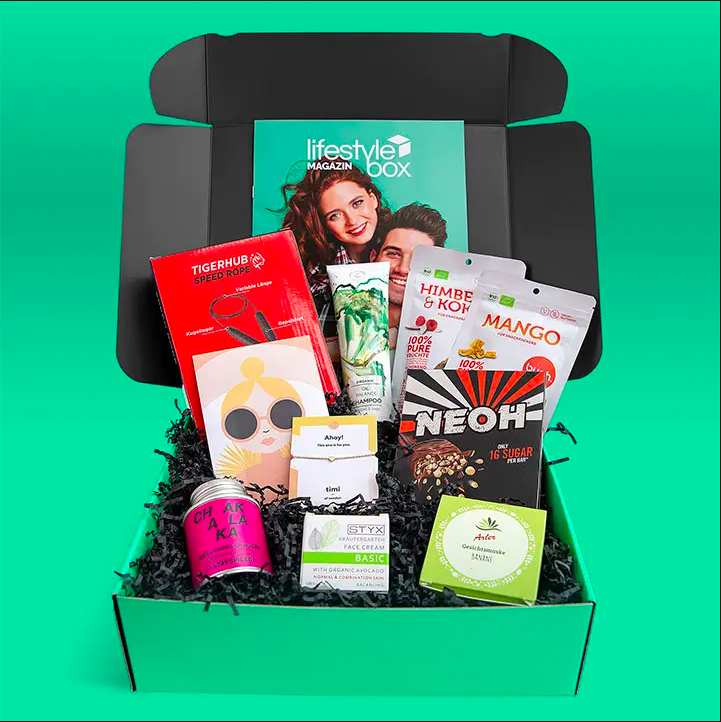 How did your start-up grow?
Freebiebox has grown mainly by doing a lot of online marketing. In addition, we rely heavily on Influencer Marketing.
What are you working on right now?
Currently we have launched a completely new product under a new brand name called "Lifestylebox". At the moment, the focus is completely on the Lifestylebox and we have received great feedback so far.
How do you see your future? Which goals do you pursue?
We want to become the largest subscription-box service in Europe and also gain a foothold in the USA. A big dream for me would be to work in Silicon Valley one day.
What should one know about entrepreneurship in Austria?
Fortunately, entrepreneurship is already strongly promoted in Austria. However, compared to many other countries, we still have a lot of catching up to do.
Do you have any tips for someone who wants to be an entrepreneur?
If you have an idea, just put it into practice. Don't think about it too long, just do it. Get started right now and start founding!
---
Find more Start-Ups made in Austria and daily innovation news here.